Even for regular cruisers, you can never know everything, so, here's a list of things you may never have heard before about cruising that can be really useful!
The dog can come
There are cruiselines that allow pets onboard, and have kennels. They can't stay at the cabin and walk around the ship, but at least they're with you.
Safe food
To be sure that the food will be safe for passengers, some cruiseships will serve onboard food and drinks at shore. One example is Labadee, Haiti. When Royal Caribbean's at port, all food comes from the ships and no other kind can be served for guests at the private island.
Where did the ship go?
Don't ever forget the time to return to the ship. If you're late, the ship will not wait for you and will leave you wherever you are (except if you're in a cruiseline's tour).
There's a morgue onboard
Since it's impossible to know when this things will happen, cruise ships a morgue that can keep deceased people until the end of the cruise.
Didn't reserve it, but still watched the show
If you want to see a high-profile show onboard that has already been fully booked, get early in line and wait for those that booked but didn't show up. Usually, at the last 5min before the show starts, the doors are open for everyone.
No Starbucks? No problem!
If you're in a ship that doesn't have a Starbucks onboard or you simply do not want to pay for it, check out the free coffee places at the parks, or main areas. Royal Caribbean's Cafe Promenade has free coffee that tastes way better than the regular coffee at the restaurants.
All water onboard is drinkable
Except for the ones passengers do not have access to, like laundry, etc. But, besides that, every water you find, it's safe for you to drink.
Save the bottle
When you order a bottle of wine, or champagne, you can't take it with you when leaving the restaurant, but it doesn't mean you have to drink it entirely there! You can ask the server to save the bottle for another time, when you're at the same or another restaurant.
Abuse of the packages
If you like to drink a lot of soda, or water (at the cabin), or even alcohol, get all the packages. They save you a lot of money and you can relax and enjoy not worrying…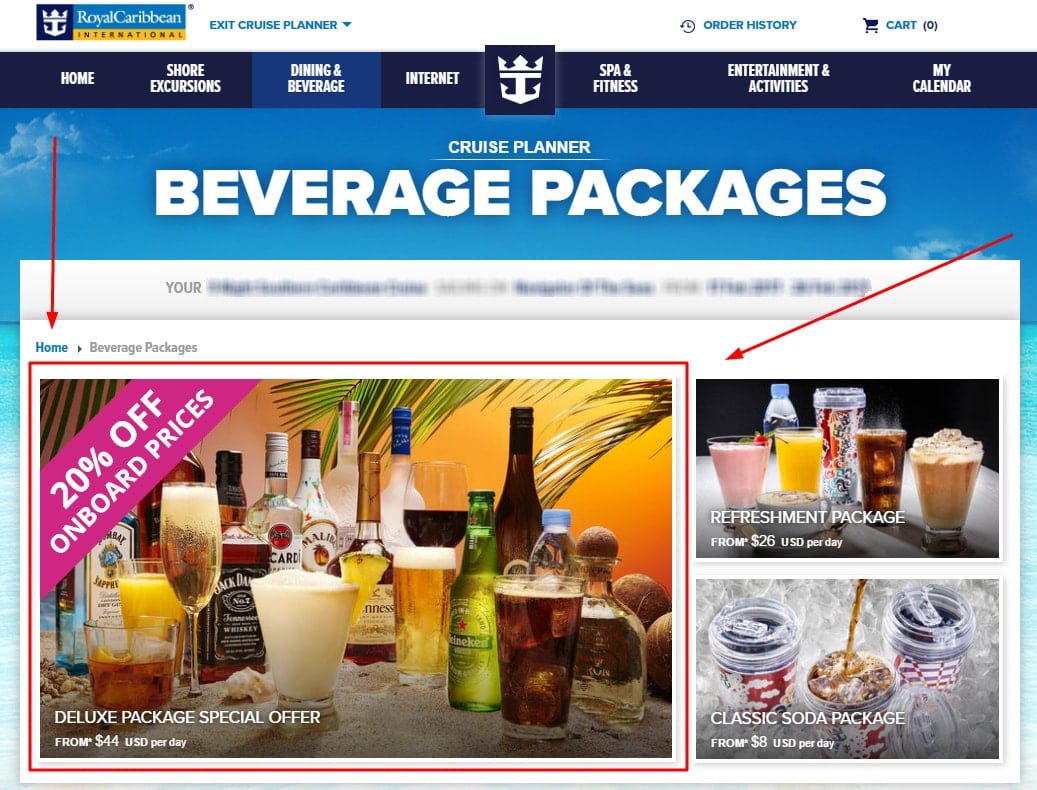 "7 days stuck in a ship? That's boring…"
Not really, you have so much to do onboard that you forget you're inside a ship sometimes. Some people say everywherer is just way too crowded. Well, no. There are times where you'll feel completely alone, because everyone is somewhere else or simply sleeping!
That's it for today's post. I hope you have enjoyed it and, please, if there's something you would like to add, tell me in the comments bellow! See you in the next post.
Thanks for reading!